Get to know the history and culture of Høyanger through this digital city tour! The tour takes about one hour at a leisurely pace and covers a distance of 3 kilometers.
Along the route, there are five points where you can stop and learn more about the place you are at. See the user guide below for more information on how to complete the city tour.
User Guide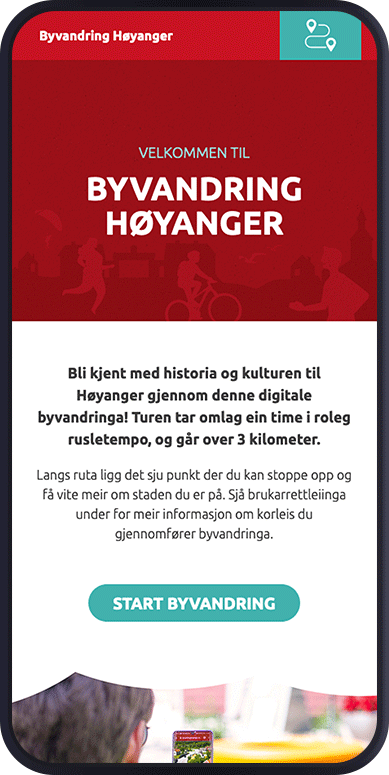 1
Start the city tour at the city gate in Høyanger.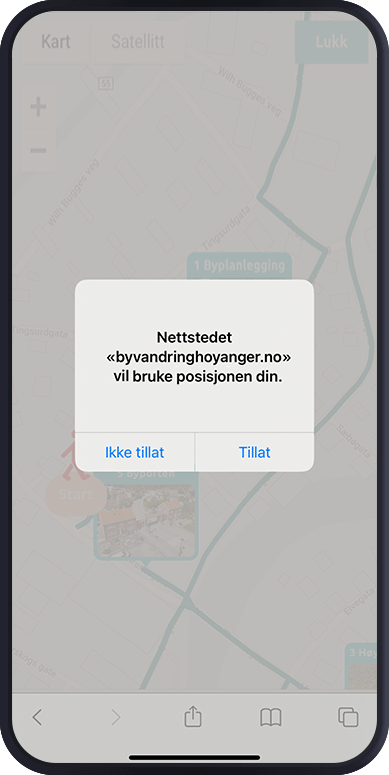 2
Allow the website to access your location when prompted. If denied, check the settings on your phone or tablet to make sure location services are enabled.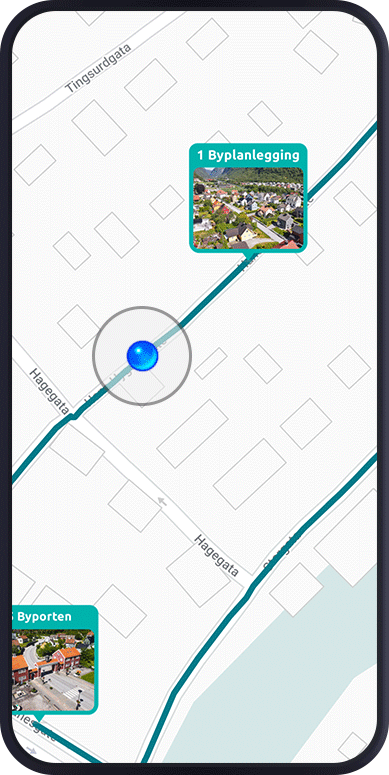 3
Follow the route to the first point. Tap on the point image when you arrive to get more information about the place you are at.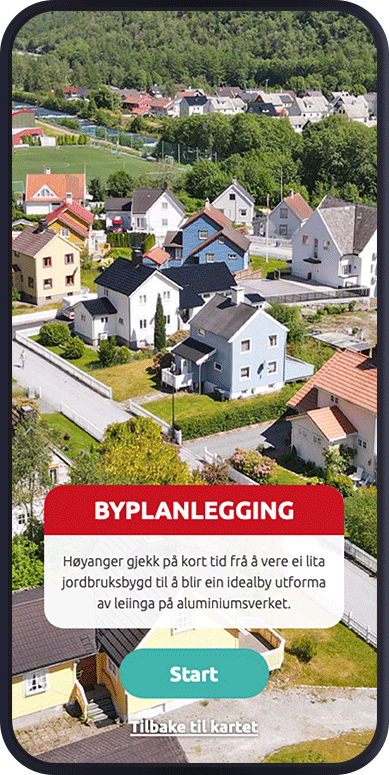 4
Scroll through the point page and continue the tour by pressing the "Tom the map" button. Proceed to the next point until you have completed the route.
NOTE: You can return to the map at any time by clicking on the map icon at the top right.
Start City Tour